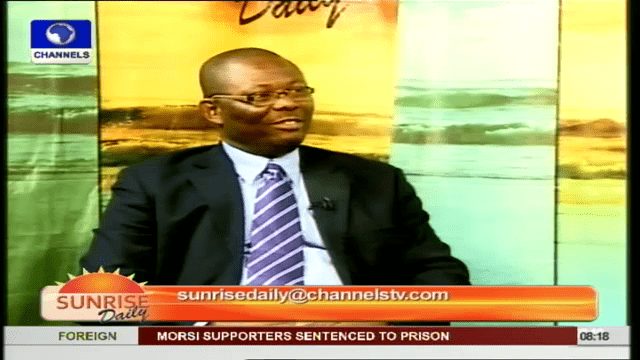 A consultant Pathologist with the National Hospital, Abuja, Kenneth Iregbu on Friday confirmed that the Nigerian Medical Association (NMA) did not "issue any threat for strike" stressing that what they issued "was a 21-day ultimatum for government to address certain issues".
While noting that there has been a lot of issues affecting the delivery of healthcare, he maintained that not "all threats leads to strikes".
Iregbu also urged the federal government to give attention to such issues that have been on for some time.
He assured that the association will re-converge to weigh their options if the federal government fails to meet their demands at the expiration of the ultimatum.
"In any way we will meet again to look at the situation, we don't want to be forward looking in terms of what we do after we have done that to draw government's attention to certain issues that are crippling the health services in the country. So when the ultimatum expires and government has not done anything, we will meet again and probably decide on our next line of action" he said.
Iregbu, who was speaking as a guest on Channels TV's Sunrise Daily programme, maintained that "for now strike is not the issue".
He faulted the efficacy of the newly introduced Integrated Personnel Payroll Information System (IPPIS), a system that ensures central payment of health workers, noting that "As I speak with you there are people who have not received salary for this period. Some have been receiving two per cent of their salary, some receive one per cent and some receive nothing" adding "that they have been complaining since they started".
After meeting with the government to address the issues two months ago, Iregbu, confirmed that the government has reneged on its promises, accused the government of being unfair to the members of the association
He also restated the call for the establishment of the office of the Surgeon-General  by the association.
Asked if Medical Laboratory Scientists or graduate of the School of Medicine can be the Minister of Health, he said "they have been before but we saw the consequences of that. The system had a problem".
He added that "when you come to the hospital, you want the best. You want everything to go on smoothly. A single wrong decision can lead to a lot of fatalities" stressing that "we want somebody who will be at that level of government that understands the rudiments of the practice of medicine both at the clinical and public health dimensions".