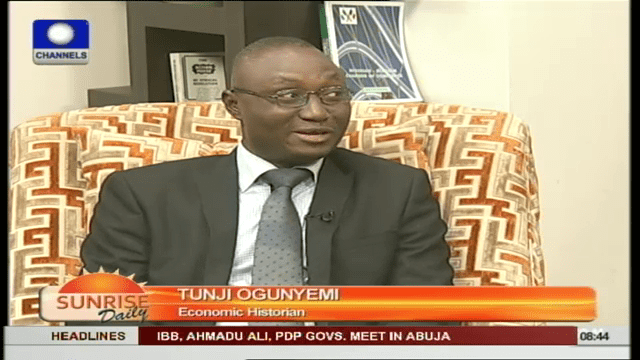 An economic historian, Tunji Ogunyemi on Nigerians to exercise patience with the government over the lack of certain social basic amenities.
Ogunyemi, who was discussing the budget implementation on Channels Television's Sunrise Daily, noted that "the budget itself is a statement of intent to earn as it is to spend" adding that "if there is no correlation between your earnings and estimates, then it affects your spending".
However, he said "Nigerians may be a little edgy when it comes to capital budget. They want to see the roads, as far as they are concerned they want to see the electricity, they want to see the universities well maintained, well run and as far as they are concerned they want to see all the equipment bought"
He went further saying "they actually forget that people are earning some salaries, overhead costs are paid, personal costs are handled".
He added that "when people speak concerning the implementation of the budget, they may decide not to be circumspect about it".
He also commended the implementation level of the Nigerian budget but noted that federal government can implement it even better.
He called on the federal government to consolidate its fight against pipeline vandals as it will increase generated income from oil sales which will make available fundsto meet the demands of striking lecturers and doctors.
He revealed that it will cost the government a jaw-dropping N9.2 billion from N8.7 billion spent in 2012 for the maintenance of the presidential fleet, while N1.2 billion has been earmarked for feeding the presidency.