A legal practitioner, Emeka Onohwakpor has said that lack of planning contributes to the rise in cases of kidnapping, including the kidnapping of  human rights activist, Mike Ozekhome.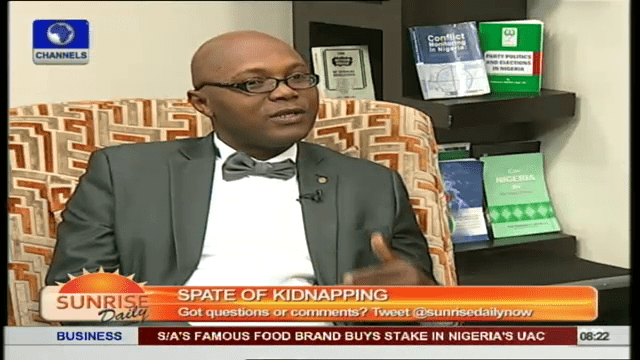 Mr. Onohwakpor said the Police was ill prepared for the kidnappers who took Mr Ozekhome captive, disclosing that there was an exchange of fire between the police and the kidnappers, before Mr Ozekhome was taken.
"The police didn't have the Rapid Response Squad team on ground," he said.
Speaking on Channels Television breakfast programme, Sunrise Daily, Mr. Onohwakpor advised that air support system should be put in place in the fight against crime.
He also highlighted the need to increase the use of technology in fighting crime and corruption. "There is so much corruption in the air, we don't have good role models," he said.
Mr. Onohwakpor further called on security personnel in the country, including immigration officers to join forces in curbing the kidnapping menace.
Human Rights Activist, Mike Ozekhome,