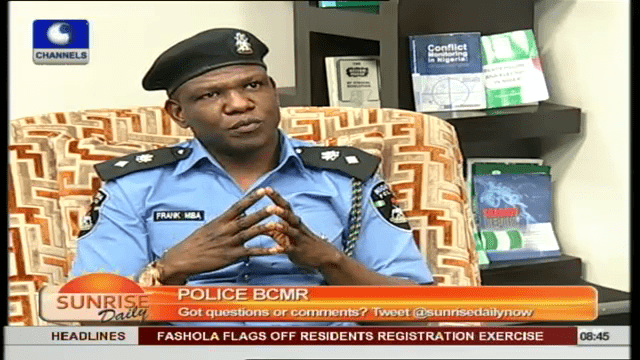 The Nigeria Police Public Relations Officer, Frank Mba on Friday said the Police Biometric Central Motor Registry (PBCMR) will help in ensuring total safety of Nigerians living in the country.
Mba, who said there is nothing new about the policy, added that "the only thing new about it is the fact that we are moving from an old, analog, obsolete and ineffective system of doing it to a new, digital platform, which we believe comes with so many add-on advantages".
The exercise, according to Mba, is in pursuance to the provisions of the traffic law which mandates the Inspector General of Police to maintain a central motor registry and (drivers) licenses in Nigeria.
He added that the purpose of the registry is for "the country to have a central reservoir where you can find the details of all vehicles that are registered in Nigeria" which in turn will help the "police in investigations".
He berated the huge files found in the 'old' central motor registries noting that "you cannot conduct any research under that environment".
With the 'new' system, Mba said facial and biometric data of vehicle owners will be imputed into a computer.
He noted that if the police can achieve 80 per cent compliance, it will be impossible for car thieves to sell the vehicles in Nigeria.
He further assured Nigerians that the biometric registries will save everyone the embarrassment of buying stolen vehicles. He gave an instance of a serving Port Harcourt Magistrate who bought a stolen vehicle and was later embarrassed by the owner.
Mba revealed that most crimes committed in the country are mostly perpetrated using vehicles insisting that the registry will enable the police to carry out proper investigations in tracking the owners of the vehicle and perpetrators of such crimes.
On collaborating with the Federal Road Safety Corps (FRSC) on the collation of the data, Mba said their responsibilities differ and as such the kind of data the police will gather will certainly be different from the data that the FRSC will gather.