My Rift With Jonathan Caused Oduah To Abandon Our Airport – Amaechi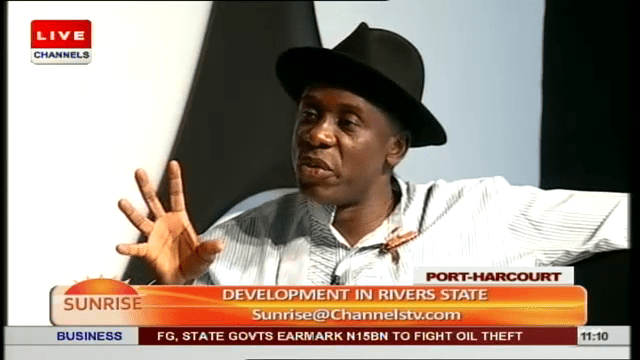 The Rivers state governor, Chibuike Amaechi has attributed the deplorable state of the Port Harcourt international airport to the negligence of the Aviation Minister, Stella Oduah, who he said "abandoned the airport".
"I have gone to the President and told the President that because of the disagreement between Chibuike Rotimi Amaechi (who is not Rivers state) and the president, the minister of aviation has abandoned the airport."
The Governor went further to state that the airport would be easy target for terrorists should they think of bombing it, adding that "we survive by the grace of God."
He accused the minister of impounding his plane "for no reason" and that the aircraft was grounded because of his disagreement with the President.
"The minister of aviation is reckless for that," he said.
Similarly, Amaechi has also accused the minister of being the stumbling block which has not allowed his administration put in place certain measures which will benefit the state.
"We paid for two helicopters (surveillance helicopters) that would fly around Rivers state (and detect crime) including oil theft and report real time to police, air force, army and the government house" but "she refused the helicopters from coming".
"They are there in America and the government of America has been wondering why we don't want to take our plane and the President (of Nigeria) is aware".