Economist Calls On National Assembly To Cut Down Its Budget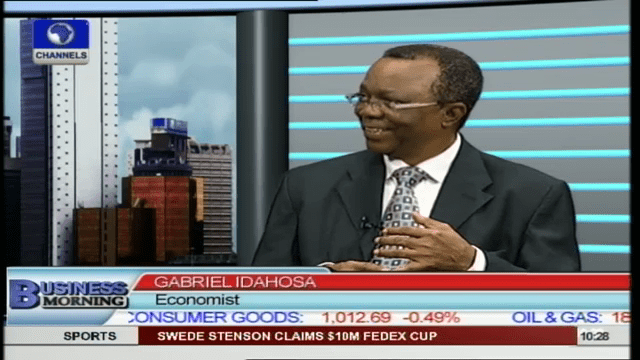 An economist, Gabriel Idahosa has said that it is possible for the nation's capital expenditures to dominate 50 percent of its budget only if the National Assembly takes the lead by cutting down on its budget.  
Speaking on the 2014/2016 Medium Term Expenditure Framework and Fiscal Strategy on Channels Television's Business Morning, Mr Idahosa highlighted the significance of the programme, adding that the plan will allow the policy makers to "be on the same page" and "have a three year view of where policy direction is moving".
The 2014/2016 Medium Term Expenditure Framework and Fiscal Strategy is a new plan by the government to have a three year framework guiding its budget.
Mr Idahosa explained that what the government has done for the past seven years is rather than do a yearly budget. However, the new plan will produce a three year framework around which fiscal policies including exchange, level of capital expenditure, recurrent expenditure, will be created.
"The framework enables everyone involved (National Assembly, federal, state and local governments) to have a view of what's going to happen over that 3 year period and see the connection between each of the budgets for each of these three years".
Speaking on the way the budget and how recurrent expenditures gulps 70 percent, Mr Idahosa said that  the government is still struggling to move more of our budget to capital expenditure and away from the dominance or a recurrent expenditure.
He expressed hope that the recurrent expenditures of the nation would take 50 percent of the budget and 50 percent for capital expenditures.
However, he was quick to stress that it would only be possible if the government, particularly the National Assembly, expressed strong political will and is ready to lead by example.
"It requires a very strong political will. It requires also some amount of sacrifice by various arms of government starting (of course) with the National Assembly.
The National Assembly has to really tell Nigerians at some point that they are there to serve the people. They want to show example. They want to cut down on their own budget and tell the rest of government to cut down" the way they have done.