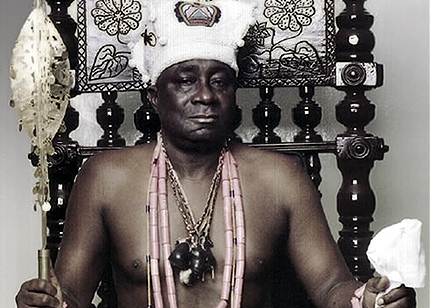 President Goodluck Jonathan has congratulated Oba Rilwan Babatunde Akiolu I of Lagos as he marks 70 years on October 29.
In a statement signed by the Special Adviser to the President on Media & Publicity, Reuben Abati:
"President Jonathan joins the people of Lagos and Oba Akiolu's friends, associates and peers across the country in felicitating with the monarch who has exhibited exemplary wisdom, courage, selflessness, philanthropy and dedication to the service of his people since his ascension to the revered throne of Lagos over 10 years ago".
The President assures Oba Akiolu, on the occasion of his 70th birthday that the Federal Government will continue to work diligently, in cooperation with all other tiers of government in the country, towards progressively improving the living conditions of people in his domain and all other parts of Nigeria.
President Jonathan prayed that God will grant Oba Akiolu continued good health and many more years of commendable service to the people of Lagos and Nigeria.