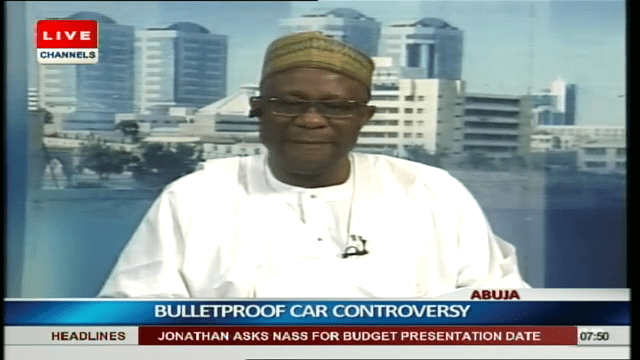 The Director, Finance and Accounts of the National Civil Aviation Authority (NCAA), Mr Salau Ozigi on Tuesday maintained that the purchase of the two bulletproof BMW vehicles for the minister of aviation was carried out following the "usual process of lease arrangements".
"All the procurement processes was followed from the office of the NCAA to the office of the supervising ministry" he added.
He however noted that transaction was not done on an "outright purchase" system adding that it was "done by an auto lease arrangement with First Bank of Nigeria Ltd".
He said 22 banks submitted bids to carry out the lease arrangement but three banks, First Bank, Stanbic IBTC and Union Bank, were chosen after their bids were critically analysed and First Bank was eventually awarded the contract.
The vehicles, which according to Ozigi, were included in the 2013 NCAA Budget under the Safety and Security Vehicles, have been supplied by Messrs Coscharis Nigeria Limited and are parked at the NCAA office in Abuja.
He blamed the economics of demand and supply on the high price of the vehicles noting that "only Messrs Coscharis Nigeria Limited is the only authorised dealer or supplier of BMW of this nature" insisting that "there is a lot of economics of demand and supply in this regard".
Ozigi further noted that there is a price monitoring unit within the agency responsible for ensuring the value for money is gotten for whatever is paid for by the agency, adding that fees for the four year warranty, clearance and maintenance of the vehicle, including "some other things" could have been considered to get the value for vehicles.
Debunking the claim that money budgeted for the procurement has been overspent he said "on this arrangement, NCAA has been committed to the payment of N23.2 million or there about on a monthly basis" noting that "NCAA has made a payment of N52 million up till the end of September" insisting that it is within the threshold of the amount appropriated for 2013.