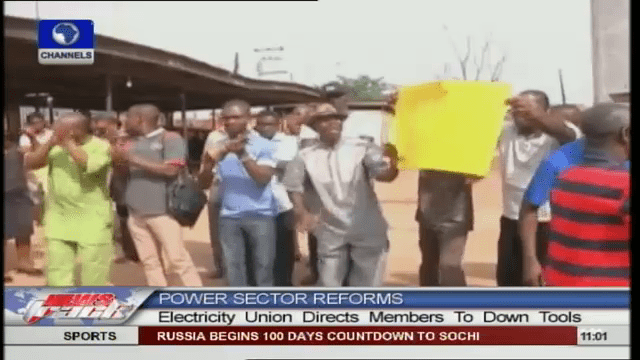 The National Union of Electricity Employees (NUEE) has directed its members to withdraw their services from all installations in the event of further provocation by armed military personnel desperate to take over PHCN installations.
A statement signed by the Secretary General of the Union, Mr. Joe Ajaero, said the plan of the federal government to hand over the power assets negated the agreement it reached with the union to resolve all outstanding labour issues.
Mr. Ajaero insisted that the gratuity payment the government made was only 68 per cent complete and no member of the union has had their pension contributions transferred into their retirement savings accounts.
He said "those that retired from service since 2011 have not received their benefits totaling about N19bn.  The differences of the shortfall of the terminal benefits from June 30, 2012 till date have not been considered for payment.
"The biometrically captured and considered casuals' appointment has not been addressed.  The question of 10 per cent equity shareholding (in the companies) by the workers as statutorily provided has not been given attention.
While we appreciate and sympathise with the core investors, we ask for their understanding and that of the Nigerian public in our pursuit to ensure a seamless transition. We are resolute on receiving every kobo owed us as we are sure such liabilities will not be borne by the new investors unless there is a commitment to that effect from them."
This threat is coming barely 24 hours before the federal government hands over the Power Holding Company of Nigeria will be handed over to their new owners.
Meanwhile, the permanent secretary in  the Ministry of Power, Ambassador Godknows Igali, has said that there's no justification for a strike because the federal government has made significant progress in the payment of the disengaged workers, with over 40,000 out of the 47,913 identified fully paid.