Nigerians In India Protest Over Death of Nigerian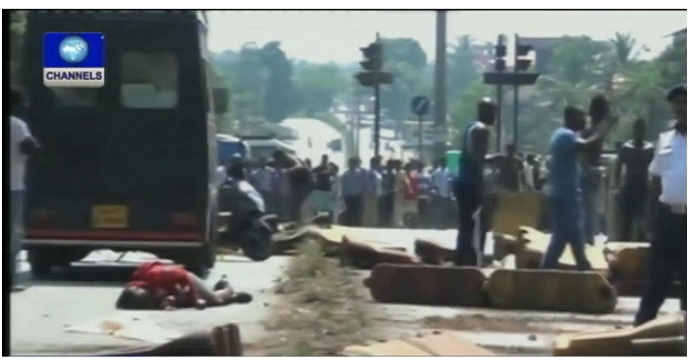 A group of Nigerians has clashed with the police in India after they allegedly attacked a police vehicle carrying the body of a Nigerian who was said to have been stabbed to death in India's beach state, Goa.
The body of the man, whose name has not been revealed, was found with wounds in Mapusa town, triggering protests by angry Nigerians who removed the body from the van and kept it on the road, blocking traffic in the area
The Chief of India's Goa State, Manohar Parrikar, said the murder would be investigated.
"We have detained 53 of them (Nigerians) and two of them are in the hospital," he said.
Manohar Parrikar described the attack on the Police as illegal and said that the state had booked a case on the issue.