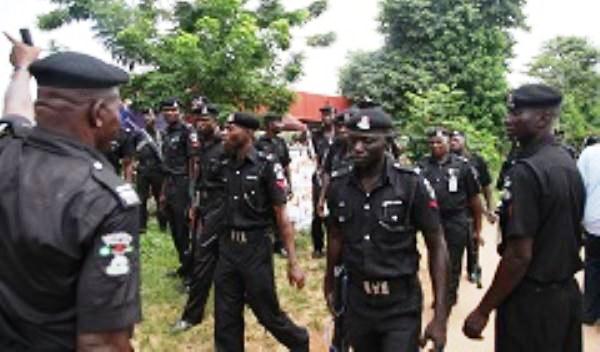 Osun State Police Command have nabbed a ritual suspect in Mosarajo village along  Ifewara road, Ile-Ife  in Osun State believed to have been defrauding people and using his shrine for illicit acts.
Parading the suspect in Osogbo, the state capital, the State Commissioner of Police, Dorothy Gimba, said the suspect was apprehended after a tip-off from a member of the vigilante group whose wife and child got missing around the area.
The suspect, Muntairu Aliu initially lied that the shrine was being used as a location for a Nollywood film as clothes, school uniforms, bags and shoes of possible female and male victims littered the place.
Fake cemeteries, effigies, dungeons, a coffin which is believed to have housed a snake and fake dollars were also discovered at the shrine which is suspected to be where Aburagbaja had been using for almost a year to dupe unsuspecting victims, in the name of helping them get rich quick through money ritual.
In the meantime, the police say investigation is ongoing as Muntairu Aliu, also known as, Abu Ragbaja, has agreed to lead them to other culprits who are in the same profession with him. They say Aburagbaja might be charged for obtaining by trick and defrauding the public.