Nigeria Witnesses Partial Eclipse Of The Sun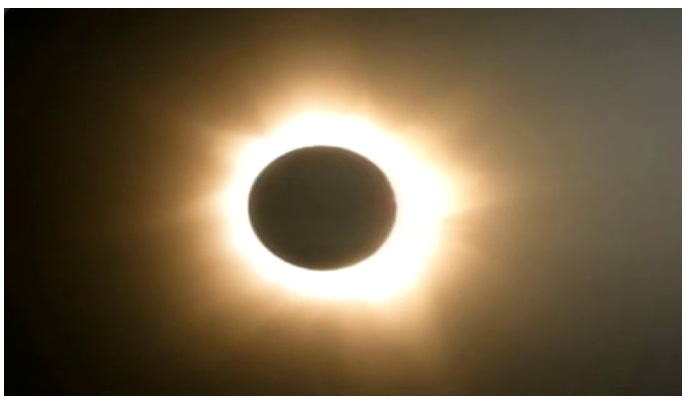 A partial eclipse of the Sun has been witnessed on Sunday in Nigeria confirming the forecast by the National Space Research and Development Agency (NASRDA).
Between the hours of 1:00pm to 16:00pm, local time, residents in Abuja, Nigeria's capital, experienced a flush of sunlight and mild darkness.
Some Abuja residents gathered at the NASRDA office in Abuja to experience the eclipse, which the agency had described as an astronomical phenomenon.
Searching The Skies

With their eyes searching the skies, students from different schools in Abuja, who were at the NASRDA office, could not hide their excitement.
The Director General of the agency, Dr. Saidu Mohammed, told reporters that the eclipse would not affect satellite communication.
He advised Nigerians to remain calm, as there was nothing mystical about it.
The eclipse, which occurred at exactly 1:03pm, local time, could only be seen through binoculars or a telescope by projecting the sun's disc onto a sheet of card or paper.
Some people also used eclipse glasses which filter sunlight.