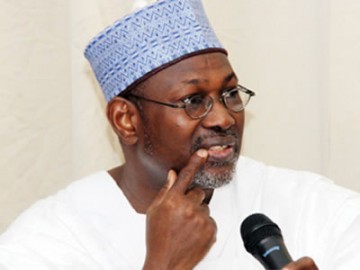 Embattled lawmakers from Katsina state, now referred to as the Katsina G10, have charged the Independent National Electoral Commission (INEC) to respect the rule of law and issue them certificates of return so they will occupy their positions at the National Assembly as ruled by a Federal High Court in Abuja since January 2013.
The lawmakers, who were elected on the April 9th 2011 elections on the platform of the defunct Congress for Progressive Change (CPC), were ousted from office following an intra-party pre-election dispute.
Despite the declarative judgment obtained by the lawmakers, that they be allowed to reoccupy their seats at both chambers of the National Assembly, INEC is yet to issue them certificates of return and consequently the National Assembly refuses to recognize them as lawmakers, issues which they have termed utter disrespect for the rule of law.
Justice Gladys Olotu of the Federal High Court, Abuja, on Friday, January 11, in a judgment ruled that the eight lawmakers be reinstated because the electoral body had no right to void or withdraw the certificate of return originally issued to them without a valid court order.
The court further held that the electoral body acted ultra vires by cancelling certificates of return issued to the plaintiffs and issuing fresh one to 5th-14th respondent without leave of court.
It further held that by the provision of section 68(1) and s.71, the power of electoral body stops after the issuance of certificate of returns to winners of elections.
Justice Olotu, in her ruling which came after the Supreme Court ousted the jurisdiction of all courts, including the apex court, on the matter, granted all the reliefs sought by the plaintiffs and invariably ordered their reinstatement to the federal legislative house.
The plaintiffs, who got judgment in their favour are Ahmed Sani Stores and Abdu Umar Yandoma, both senators,  Murtala Isa, Muntari Dandutse, Musa Salisu and Aminu Ashiru, Umar Adamu Katsayal, Muhammad Tukur, Tasi'u Doguro, and Abdu Dankama, all members of the House.