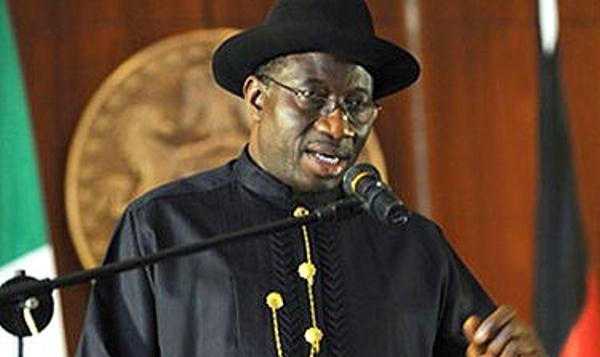 President Goodluck Jonathan will be visiting the United Kingdom on Wednesday for a three-day meeting with foreign investors.
The meeting is aimed at attracting more investments to Nigeria.
Issues that would be discussed at the meeting of Nigeria's Honourary International Investors' Council include generating long-term affordable finance for Nigeria's real sector, developing Nigeria's private equity and venture capital sectors to attract more foreign investments and Nigeria's information and communications technology master-plan.
The government's spokesman, Ruben Abati, said that the council's meeting, coordinated by Baroness Lynda Chalker, would also feature a review of Nigeria's existing investment policies by the Organization for Economic Cooperation and Development, the Paris-based international organization dedicated to the promotion of policies that would improve the economic and social well-being of people around the world.
"President Jonathan will be accompanied by Governor Emmanuel Uduaghan of Delta State, Governor Kashim Shettima of Borno State, Senator Emmanuel Paulker, Senator Nenadi Usman, Hon. Sylvester Ogbaga, Hon. Isiaka Bawa, the Coordinating Minister of the Economy and Finance, Dr. Ngozi Okonjo-Iweala, the Minister of Industry, Trade and Investments, Dr. Olusegun Aganga and the Governor of the Central Bank, Mr. Lamido Sanusi.
Others on the President's entourage include the Minister of Petroleum Resources, Mrs. Diezani Allison-Madueke, the Minister of Communications Technology, Mrs. Omobola Johnson, the Minister of Power, Prof. Chinedu Nebo, the Minister of Special Duties, Mr. Kabiru Turaki, the Minister of State (Foreign Affairs), Prof. Viola Onwuliri and heads of relevant government agencies", Abati said in a statement on Tuesday.
The accompanying Ministers and heads of agencies will brief the gathering on developments in their areas of responsibility, and also lead discussions on proposals for overcoming identified challenges.
Some members of the council are the CEO of the Investment Corporation of Dubai, Mr. Mohammed al Shaibani, a former South African Minister of Public Enterprises, Mr. Alec Erwin and the Vice President of Hewlett-Packard's Enterprise Group in Europe and Middle-East and Africa, Mr. Olivier Suinat.
The President is expected back in Nigeria at the weekend.