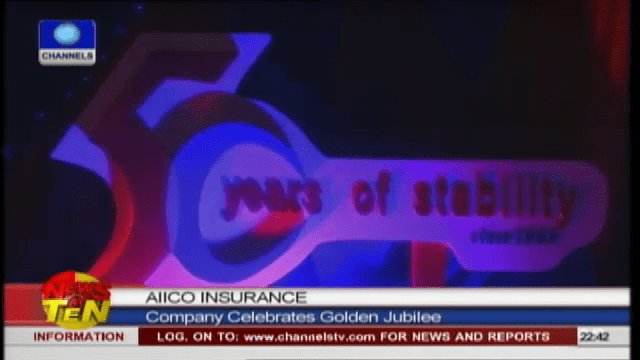 AIICO Insurance, one of Nigeria's leading insurance companies celebrated 50 years of stability on Thursday.
The golden jubilee celebration was one which brought several generations of the AIICO management together for a time of fun and gratitude.
Awards were given to deserving staff of the company, including the first African Director of American Life Insurance, Mr. Ayo Oshodi, who has been associated with the insurance giant since 1966.
Mr Oshodi expressed belief that in another 50 years the company will "continue to be a household name" in the insurance industry.
Chairman of AIICO Insurance, Mr Oladele Fajemirokun while commending the staff of the company, told Channels Television that "an entrepreneur in business must be ready for a change that is necessary to be able to tackle the problems that new policies bring", noting that "many times, the makers of the policies are not practitioners".
He insisted that "the field workers are the ones that take the brunt of any negative policy before they can even amend it" warning that "if they are not careful, it could destroy your company".