FACE OFF: Efforts Of Government In 2013, Laudable Or Not?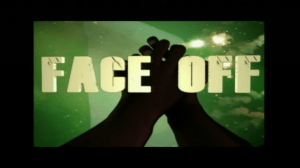 A legal practitioner and spokesman of the Lagos chapter of the ruling Peoples Democratic Party, Taofeek Gani in his opening statement on Face Off, commended the Goodluck Jonathan administration for trying its best despite a "militarised opposition." "The type of unfortunate opposition that is not good for the polity to develop," he added.

While Taofeek Gani commended the administration's overall efforts in 2013, spatial analyst, Ayobami Oyalowo, who was a second guest on the programme disagreed with Gani's assertions, adding that 2013 was a turbulent year for the nation, no thanks to the current leadership.