South-West PDP Meet In Oyo, As APC Rallies In Imo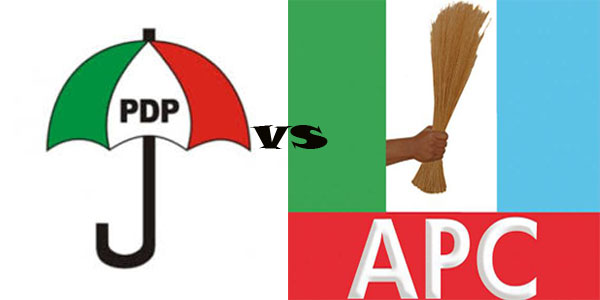 An emergency meeting of the People's Democratic Party, PDP in the South West region of Nigeria has held in Oyo State, South West Nigeria.
The meeting ended with the participants asking the National Working Committee of the party to expedite action on a new date for the congress of the party in the zone in order to put executives in place.
The meeting noted that only the South-West zone of the party has no substantive executives in place and asked the National Working Committee of the party to abide by the mandate given to it at the last NEC meeting to set a date for South-West congress.
Speaking on behalf of delegates at the meeting, the PDP Chairman in Ogun State, Mr Dayo Lawal, also re affirmed the zone's support for President Goodluck Jonathan.
Mr. Lawal said that serious efforts are ongoing among all factionalized leaders of the party to broker peace and unite disgruntled members.
APC Rally Imo State 
While the PDP is looking at getting their acts right in the South-West, the All Progressive Congress, APC in Imo State is asking youths in the state to embrace the party ahead of the 2015 general elections.
While addressing youths at a sensitization rally in Obowo Local Government Area of Imo State, the Imo State Commissioner for Finance, Chike Okafor, asked the youths in the area to be part of what he described as the wind of change that is blowing across the nation.
Mr. Okafor maintained that the party has presented a manifesto that is programmed towards youth empowerment, job creation and qualitative education for the Nigerian youths.
He also asked youths in the state to support Governor Rochas Okorocha, who is the chairman of the APC Governors Forum and that the Okorocha led administration is ready to consolidate on the projects and policies which has been since his 2 years in office.