Aviation Sector: FAAN Tends to Improve Revenue Generation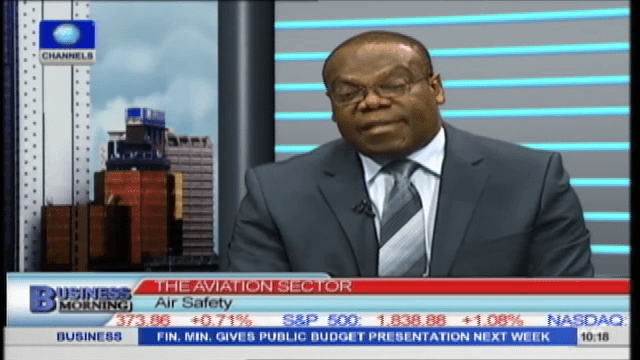 The Director, Commercial and Business Development, Federal Airport Authority of Nigeria (FAAN), Adeniyi Balogun, has said that the agency is working hard to improve and increase revenue generation.
He explained that in 2011, when the aviation team came on board, the contribution of aviation to the GDP was in the region of 109 billion Naira which translates to about 0.4% GDP.
"The aviation sector has also created jobs for about 59,000 as at late 2011," he said.
Speaking on Channels Television Business Morning, Mr. Balogun said that his sector created a new business module aimed at running the aviation sector efficiently and ensuring they were self-sustaining all the parastatals within the aviation sector.
He added that  the sector was able to make, as at 2011, 28 billion Naira and 30 billion Naira in 2012. "In December when we collated the figures, we made about 44 billion Naira.
He said that his sector was working on establishing a partnership with the private sector which was intertwined with the public sector. This, he said would help to develop the aviation sector further.