Save Rivers Crisis: Senate Committee on Police Questions Mbu
The Senate Committee on Police Affairs has questioned the Rivers state Police Commissioner, Joseph Mbu over the disruption of the Save Rivers Movement Rally in Port Harcourt that got a serving senator of the state and several others wounded last Sunday.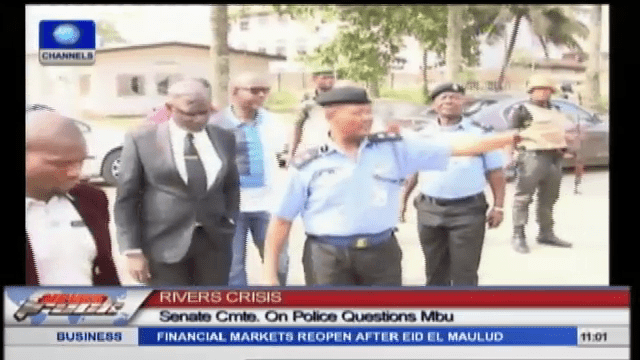 The Committee Chairman, Paulinus Uwagwu who spoke to newsmen in Port Harcourt said the committee will submit its findings to Senate when they resume plenary.
In a question and answer session, during the visit by the committee to the Rivers state Police Commissioner, Mr. Mbu said he was acting on the instructions of the Inspector General of Police.
On allegations that the men of his command used rubber bullets, Mr. Mbu insisted that the claim was untrue and added that rubber bullets where not found at the hospital where  the distinguished Senator was taken to for treatment. He also said that the officers who went on raid used 'smoke' (tear gas) because militants had taken all their arms.
"I applied to the IG and pleaded passionately and he approved smoke (tear gas) for us because we are a civil force we are not supposed to use gun, what we are supposed to use to dispense crowd is smoke," he said.