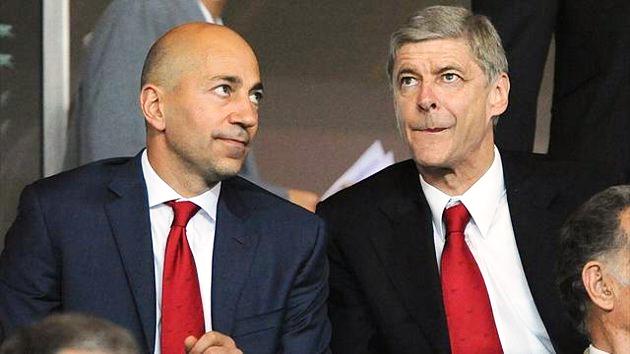 Arsenal has signed a new kit supply deal with German company Puma that begins on July 1, ending a partnership with Nike.
Chief Executive, Ivan Gazidis made the formal announcement on Monday (January 27) and at the same time gave the clearest indication yet that Frenchman Arsene Wenger would remain as manager at Arsenal, indicating that finalising a new contract was just a matter of time.
The Puma deal, worth around 30 million pounds (around 50 million USD) a season, will help Arsenal to compete with the top clubs in Europe in the transfer market.
"From the first of July, 2014 Puma will become our official kit partner. They will be producing our match day and training kits across all of our teams next season. They have also acquired extensive rights to produce other Arsenal-branded merchandise which will be sold all around the world," Gazidis said.
Puma Chief Executive, Bjoern Gulden, said that the deal was something his company had sought for a long time. "We always wanted the kit deal and now we have it," he said.
Helped by an enhanced sponsorship deal with airline Emirates, the North London club spent a club record 42.5 million pounds on German Mesut Ozil at the start of this season, and Gazidis indicated that Wenger would be at the club to spend more in the future.
"We've always supported Arsene, the board has always been completely behind him as has (owner) Stan Kroenke," Gazidis told a news conference when asked about the future of the manager whose contract runs out at the end of the season.
"We are comfortable in the position, relaxed about it. As I've said before, Arsene will be extending with us and at the right time we'll make that announcement," he added.
Wenger has been Arsenal manager since 1996 and has led the club to three Premier League titles and four FA Cups.
However, the trophies have dried up since 2005 although Arsenal have continued to qualify for the Champions League, and currently lead the Premier League by one point.