The Nigerian Maritime Administration and Safety Agency, (NIMASA), and the National Oil Spill Response and Emergency Agency, (NOSREA), have ordered Shell to pay N1.84 trillion, as fines and compensation for the 2011 Bonga oil spill incident.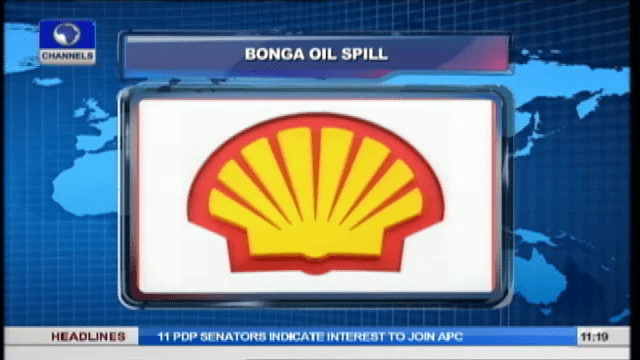 The Director General of NIMASA, Mr. Patrick Akpobolokemi told a public hearing organised by the House of Representatives Committee on Environment, that the Maritime Agency calculated a total of $6.5 billion, about N1.04 trillion, as compensation to be paid to the communities affected by the spill.
The Director General of NOSREA, Mr. Peter Idabo, also said the agency fined Shell $5billion, which is about N800 billion, for the oil spill incident.
The NIMASA boss alleged that Shell tried as much as possible to frustrate the agency's moves to get to the site of the spill, adding that the agency had to step in immediately after the spill by providing some stop gap measures such as relief materials to some of the communities.