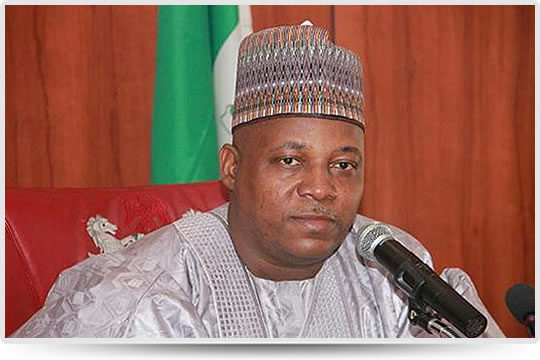 Governor Kashim Shettima of Borno State has said that no amount of threat to the development of western education by the dreaded sect, Boko Haram will alter his plans for the transformation of the sector.
The Governor, who was speaking to Channels Television in Maiduguri, the Borno State capital, said that schools destroyed by the insurgents have been reconstructed or rehabilitated and other measures have been taken to improve the sector.
"We are working assiduously, we have renovated almost 70% of the schools in Borno, and we are spending 100 million per month on the feeding of public school students in the state."
The State Commissioner of Education, Musa Inuwa Kubo, also corroborated the Governor's declaration, saying that the aim of the administration is to bridge the existing gaps between public and private schools.
"The task of His Excellency is to see to it that all the dilapidated structures in the schools are put in place," he said.
Aside from developing the education sector, the governor is also giving priority to agricultural development and job creation.
Nigerians living in the Northern part of the country have been worst hit by the incessant terrorist activities of the dreaded Boko Haram, with business activities in the hospitality and recreation sector badly affected.
Members of the Boko Haram sect have also on several occasions attacked schools and killed students and teachers.