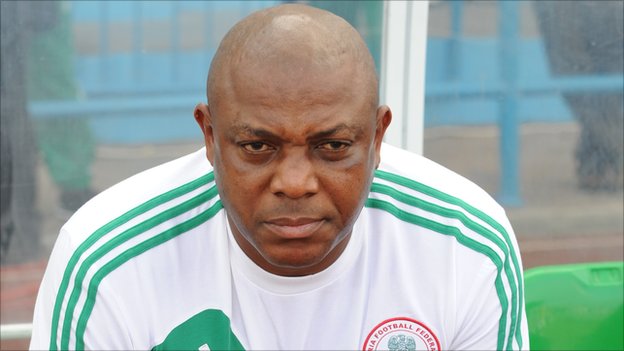 Super Eagles' coach, Stephen Keshi, has expressed optimism that his team will put up an impressive performance at the FIFA World Cup, scheduled to kick off on June 12 in Brazil.
In an interview with FIFA.com, Keshi says he believes in the technical ability of the team, pointing out that the experience from the African Nations Championship also brought some good lessons that would aid preparations for the World Cup.
"It was good to spend five weeks together. These players are doing well and that is the bottom line. They will have a chance to be called up for the World Cup, though it is too early to name any names. That will happen closer to the time. Nigerians expect a lot from the team at the World Cup, so we will have to work very hard and make sure we can make them and ourselves proud," he said.
The former Super Eagles captain used the opportunity to assure players in the domestic league that they had a chance of making the World Cup team if they performed impressively.
"I have worked with them. They know what I want; I know the standard I want them to be at before they can play. I have studied the players and managed to instil confidence in them. Once achieving those goals, they are ready to go, just like the professional players in Europe."
Rejecting Foreign Assistant Offer
Meanwhile, the 2013 AFCON winning coach Stephen Keshi is in disagreement with his employers, the Nigeria Football Federation, after rejecting the offer of having a foreign assistant.
Keshi made it known that he had established a working experience with his current assistants and back room staff and would even prefer the reinstatement of his former assistant , Sylvanus Okpala, who was laid off after the last year's African Cup of Nations victory in South Africa.
The Chief Coach said: "Nigeria is such a big country, blessed with a lot of talents. There are so many competent coaches in this country. It is nothing personal."