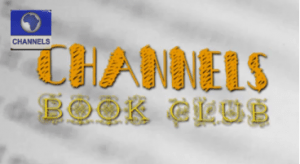 This edition of Channels Book Club features the book presentation by professor Herbert Orji, which held in Lagos.
Professor Orji is the Chairman of the Nigerian Broadcasting Commission and board member of the Nigerian Stock Exchange.
His book, Platinum Essays in the Philosophy of Applied Economics of Development is one those with interest in economic policies should pick up.
Also, we feature an interview with Tade Ipadeola, winner of the Nigeria Prize For Science and the Nigeria Prize for Literature award.
This episode closes with an interview with Molara Wood, the author of Indigo, a collection of short stories. She won the inaugural John La Rose Memorial Short Story Competition, and received an award from the Commonwealth Broadcasting Association for her fiction.
She is also a very much respected journalist, essayist and critic. We caught up with her to discuss her works, her new book and a few things personal.