House Of Reps Set To Conclude Deliberations On Budget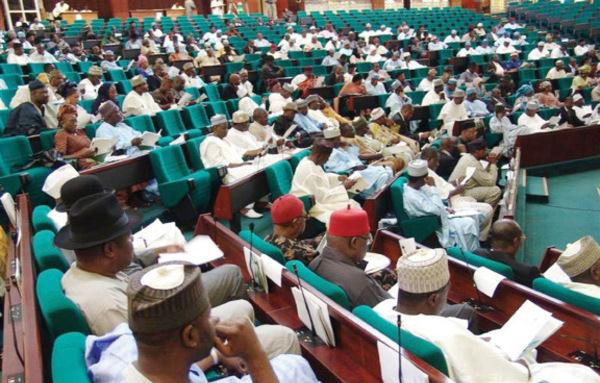 The House of Representatives in Nigeria says it will conclude deliberations on the 2014 budget in the first week of April.
The Deputy Chairman of the House Committee on Media, Victor Ogene, told reports in Abuja on Thursday that the delay in the budget passage was occasioned by Ministries Departments and Agencies who have delayed in their budget defence, a matter, he said, the National Assembly could not control.
The budget was presented to the National Assembly on 19 December 2013.
An opposition party, the All Progressives Congress (APC), gaining more number of lawmakers after several of them defected from the ruling Peoples Democratic Party, gave a directive to the lawmakers to block the budget, a move aimed at coercing the President, Goodluck Jonathan to intervene in the crisis in Rivers State.
The party raised an alarm after a rally by the Save Rivers Movement was disrupted by the Nigeria Police Force, calling for the redeployment of the Commissioner of Police in the state.
Many Nigerians had expected that the delay in budget passage that had become become the fate of the country's budget yearly would be corrected with expectation of early presentation.
But the presentation of the budget was, however, delayed when both the Senate and the House of Representatives were unable to reach an early agreement on the crude oil price benchmark.
Presenting the budget, after initial postponement by President Goodluck Jonathan,  the Minister of Finance, Ngozi Okonjo-Iweala, said that the 2014 budget envisaged net collectible revenue of 7.50 trillion Naira.
She said that 3.73 trillion Naira of the expected collectible revenue would be used to fund the 2014 budget, which focuses on boosting job creation and inclusive growth.
"The budget has been underpinned by the parameter of oil benchmark of 2.39 million barrels per day compared to 2.53 million barrels per day in 2013," she said.
The budget is also underpinned by a benchmark oil price of $77.5 per barrel, projected real GDP growth of 6.75 per cent and average exchange rate of 160 Naira per dollar.