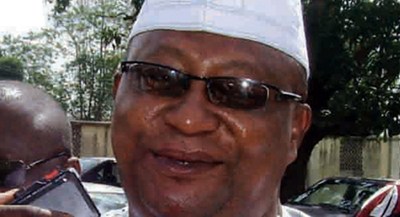 Former governor of Osun State and governorship aspirant in the Osun State governorship race has said that he would boycott the People's Democratic Party's primaries planned to hold in Osogbo the state capital on Saturday.
Mr Adeleke said that he was afraid of a possible violence that may occur in the course of the primaries.
The former governor also revealed that he was not confident of the credibility of Saturday's exercise, as he said that he would only get back in the race when he gets the assurance that the party would conduct credible primaries.
Mr Adeleke added that he had it in good authority that there were threats of violence and he would not want to put his supporters' lives in danger.
Mr Isiaka Adeleke had earlier in the week accused his co-aspirant, Senator Iyiola Omisore and the recently appointed Minister of Police Affairs, Jelili Adesiyan, of allegedly assaulting him on Tuesday night in Osogbo, the state capital.
Mr Oluwole Oke, and Senator Olasunkanmi Akinlabi, are also aspirants in the PDP governorship race.