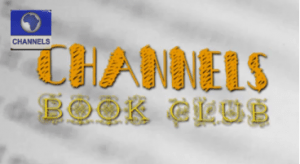 This episode of Channels Book Club featured a linguist with love for the world and diversity of languages, Jamiu Abiola, who speaks over 11 languages and wrote his first book, 'Realistic Hopes' in Arabic before translating it to English.
Jamiu, who is also the son of two political icons, the late Kudirat and MKO Abiola, discussed his book, his love for languages and a few other interesting things.
Also, veteran actor and an advocate of Tourism Reformation in Nigeria, Mr Femi Robinson who played the role of headmaster in the successful television drama series of the eighties titled, 'The Village Headmaster'
Mr Robinson has written a number of books and he joined to discuss his writings and some of his current interests.