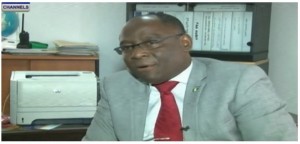 Critical Elements of the Nigeria Civil Aviation Authority – Primary Aviation Legislation, Specific Operation Regulations, State Civil Aviation System and safety  oversight functions amongst others – are to be assessed by the US Federal Aviation Administration to make sure that standards earlier assessed are maintained.
The Acting Director General of the agency, Mr Benedict Adeyileka, explained how important it was that the agency scaled through the premature elements assessment.
He said that the time for the assessment, which was not due, was triggered by press reports.
Mr Adeyileka stressed the need for objective reporting about the sector by the press.
"The press has not done us much good by their style of reporting. It is not the reporting that is the issue but negative reporting. wirting about factual elements is the problem
"The information that the body assessing the elements have is usually different from the report that reporters turn out. The media reports make them feel they are missing out on something or that their intelligence is not through," he said.
According to him, the audit was called for because of the negative press reports which were not doing the sector any good.
In the Aviation this week's video, Mr Adeyileka explained other elements that would be assessed by the Federal Aviation Administration.