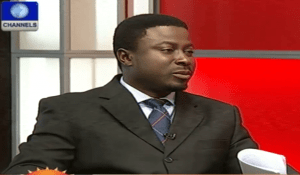 A Clinician at the Nigerian Institute of Medical Research, Dr. Bamidele Oke, has warned that Nigeria is risk of contracting the Ebola Virus which has led to the deaths of several people in some West African nations.
Appearing as a guest on Channels Television's breakfast programme, Sunrise Daily, Dr. Oke disclosed that the new strain of the virus which was discovered recently "does not remove the fact that it can get to Nigeria."
He disclosed that there were four different species of Ebola virus, of which two – Zaire, Sudan, were notorious for outbreaks and fatality.
"The first outbreak which was in a village in Sudan in 1976 recorded 53% casualty. In the same year, another outbreak in Zaire recorded about 90% fatality rate. This led scientists to believe that the Zaire specie was deadlier than others."
However, a new report published in the New England Journal of Medicine, disclosed that a new strain of the Zaire Ebola virus had been discovered. "That means they just found one or two things different from it."
According to him, 120 deaths have been confirmed so far and "that means it's actually a violent strain." Countries where the virus' presence has been confirmed include Liberia, Mali and Guinea.
Speaking about the efforts being made to contain the outbreak, Oke said that Nigeria could not afford to heave a sigh of relief until it ensures that standard procedures were put into practice.
Asked if the said procedures have been evoked, the doctor admitted to having knowledge of instructions by the Ministry of Health to the Nigeria Centre for Disease Control, NCDC, to start an awareness campaign to enlighten the citizens.
However, he noted that this was just a first step in the procedure, adding that there was a need to educate health workers and ensure that hospitals have standard isolation rooms.
On the probability that the virus might get into the country, Oke said that the risk level could not be gauged because of migration. "As we speak now, Saudi Arabia won't allow people from Liberia and Guinea to travel for Hajj", he noted.