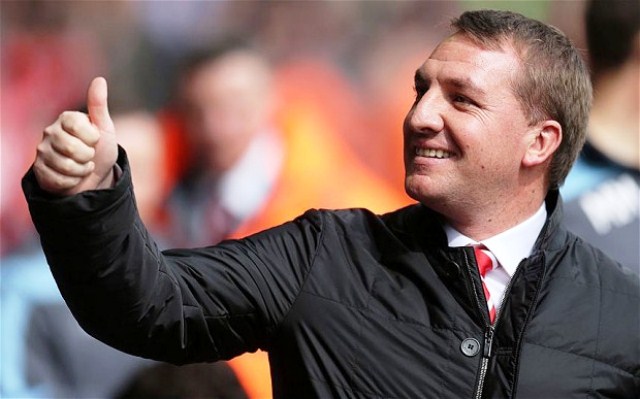 Liverpool Manager, Brendan Rodgers is confident his Liverpool players possess the necessary ingredients to get the better of title rival Chelsea when the two teams meet at Anfield on Sunday.
Liverpool will go into the game five points ahead of Jose Mourinho's side following an unexpected victory by bottom club Sunderland at Chelsea which Liverpool took advantage of with its 3-2 win at Norwich City on Sunday.
Beating Chelsea on Sunday would put Liverpool closer to its first ever Premier League title with two games left to play.
Rodgers gave an insight into the philosophy that has helped the team get to the top of the league table, crushing teams like Arsenal and Liverpool along the way.
"When they are in the changing room just before we go out, I always tell them, 'Lose yourself, focus on the ball and focus on the team. If you do that, then we can be a real force,' " he said.
"You have seen all the characteristics of our team today (Sunday) — wonderful invention and creativity, courage, arrogance on the ball, goal-scoring, young players and senior players all playing, and instructions that allow them to express themselves.
"It's going to be a brilliant game next weekend with Chelsea coming to Anfield. The supporters will be right up for it and the players as well. We are looking forward to it."
Raheem Sterling scored two of Liverpool's goals at Carrow Road, either side of Luis Suarez's 30th Premier League goal of the season, and Rodgers hailed the England international for his contribution.
"He is arguably the best young player in European football at the moment," Rodgers said.