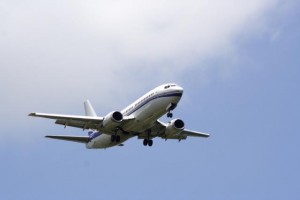 In this week's edition of 'Aviation This Week', aviation agencies that the Nigerian government is planning to merger are still opposing the plan, insisting that it portends danger for the sector.
They are insisting that the agencies' duties are different and that a merger will undermine the Act that established them.
The National President of Air Transport Senior Staff Association of Nigeria, Benjamin Okewu, said that the proposed merger poses great risk to aviation safety in Nigeria.
He pointed out that the Nigerian Civil Aviation Authority do not get subvention from the government and had not been incurring any cost for the government as it claims.
The government had said that the merger would improve efficiency and reduce cost of governance.
"There are safety implications in this planned merger that the government is not seeing and what that means is that people may not want to fly to Nigeria anymore and we will lose a lot of revenue," he said.
The union is asking the government to reconsider its stands and take cue from other foreign countries.
Aviation This Week also looked at the activities of the Nigerian Meteorological Agency, one of the agencies in the list of companies that should be merged.