UN Says Government Must Act Fast To Slow Global Warning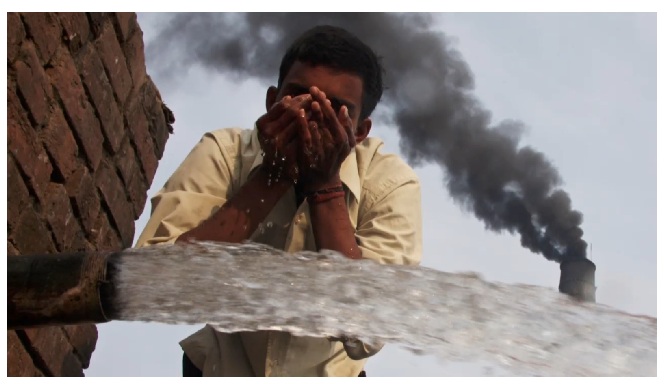 In September, the world's top scientists said the human influence on climate was clear and increasing despite efforts to reduce carbon emissions.
Last month, they warned of increased risks of a rapidly warming planet to our economies, environment, food supply, and global security.
Today, the latest report from the UN Intergovernmental Panel on Climate Change (IPCC) describes what we need to do about it.
Efforts to reduce carbon emissions have not been able to stop greenhouse gases that is reaching unprecedented levels,
The report by the United Nation's Intergovernmental Panel on Climate Change (IPCC) said governments must act faster to slow global warming and delays until 2030 could force reliance on little-tested technologies to extract greenhouse gases from the air.
Chairman of the IPCC, Rajendra Pachauri, said that an international approach was needed.
The study, drawing on work by more than 1,000 experts, said a radical shift from conventional fossil fuels to low-carbon energy such as wind, solar or nuclear power would shave only about 0.06 percentage point a year off world economic growth.
The report, endorsed by governments, is meant as the main scientific guide for nations working on a U.N. deal to be agreed in late 2015 to rein in greenhouse gas emissions that have hit repeated highs this century, led by China's industrial growth.
Outside the news conference people at a small protest by environmental group Greenpeace held placards demanding clean energy.
Governments have promised to limit temperature rises to a maximum two degrees Celsius above pre-industrial times to avert ever more Heatwaves, floods, droughts and rising sea levels that the IPCC says are linked to man-made warming.
But policies in place so far are inadequate and put the world on target for far higher rises, the IPCC said.
IPCC scenarios showed world emissions of greenhouse gases, mainly from burning fossil fuels, would need to peak soon and tumble by between 40 and 70 percent from 2010 levels by 2050, and then to almost zero by 2100, to keep rises below 2C.
Faster action is needed to keep global warming to agreed limits and delays until 2030 could force reliance on technologies to extract greenhouse gases from the air.
Extracting Greenhouse Gases
Such cuts are far deeper than most governments are planning.
"Ambitious mitigation may even require removing carbon dioxide from the atmosphere," the IPCC said. Delay in acting to cut emissions until 2030 would force far greater use of such technologies, a 33-page summary for policymakers said.
One method mentioned by the IPCC is to burn wood, crops or other biomass to generate electricity and capture the greenhouse gases from the exhaust fumes and bury them underground.
The experimental technology would reduce the amount of carbon in a natural cycle of plant growth and decay. But there are risks, for instance that vast areas of land will be needed to grow biomass, displacing crops and pushing up food prices.
Simpler methods to extract greenhouse gases from the air are to plant trees, which soak up greenhouse gases as they grow.
The IPCC report is the third and final part of a massive United Nations series, updating science for the first time since 2007.