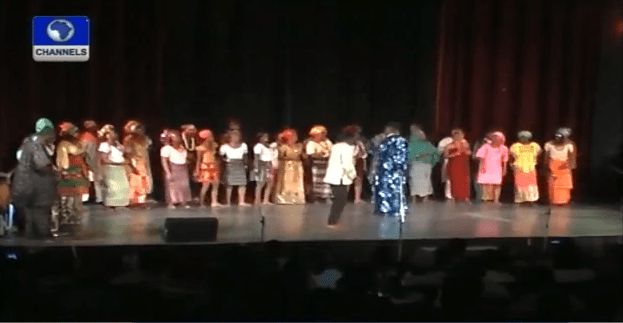 Peace and Unity is what artistes at the National Theatre are serving their esteemed audience.
This concert which involves not just singing but dancing with the performers adorned in various colourful costumes.
The costumes show their ethnic groups and others who have stuck to the old school apparels lead the pack of dancers staying in the front role, while the others stand back and do the singing.
Songs from the music diva Onyeka Onwenu were sang, but these artistes added another twist to the songs, one after the other they step out to rap in their indigenous languages, which gave some flavor to an already popular tune.
For the Director of the National Troupe, Martins Adaji the big picture is to send a positive message which the country needs now.