Channels Book Club Features World Book Capital City Ceremony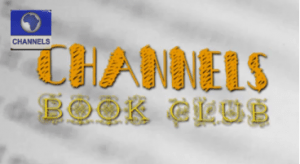 This episode of the Channels Book Club features highlights of the World Book Capital City 2014 ceremony.
Recently, keys were officially handed over to the city of Port Harcourt, Rivers State, South-South of Nigeria, to make it the 2014 UNESCO World Book Capital City.
The 'world book capital' is a title bestowed by UNESCO to a city in recognition of the quality of its programs to promote books and reading and the dedication of all players in the book industry. The designation runs from UNESCO's World Book and Copyright Day (April 23) of one year until April 22 of the following year.
UNESCO usually invites the International Publishers Association, the International Federation of Library Associations and Institutions and The International Booksellers Federation to participate in the nomination process, to ensure the three major branches of the book industry are involved in the decision.
The following cities have been designated as world book capitals since 2001:
Year – City –  Country
2001 – Madrid – Spain
2002 – Alexandria – Egypt
2003 – New Delhi — India
2004 – Antwerp – Belgium
2005 – Montreal  – Canada
2006  – Turin – Italy
2007 – Bogotá – Colombia
2008 – Amsterdam – Netherlands
2009 – Beirut – Lebanon
2010  – Ljubljana – Slovenia
2011  –  Buenos Aires – Argentina
2012  –  Yerevan – Armenia
2013 – Bangkok  – Thailand
2014  – Port Harcourt  – Nigeria
2015  – Incheon  – South Korea
More on Channels Book Club