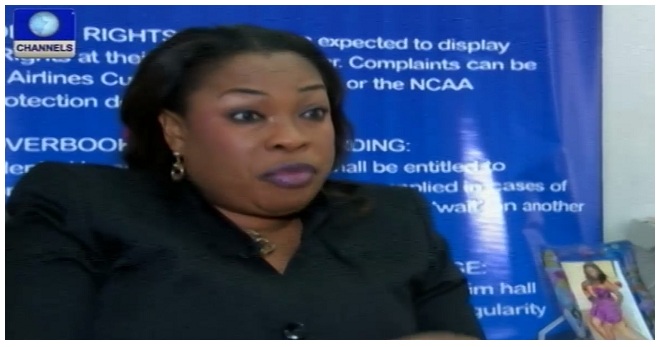 The General Manager Consumer Protection, of the Nigerian Civil Aviation Authority, Ify Megwa, in this edition of 'Avaiton This Week', explains how passengers can seek redress when they feel when they feel they have not been treated well after a flight.
The sensitisation had become necessary as Nigeria is Africa's biggest aviation market with a population of 160 million people.
Currently some of the nations' terminals have been remodelled and others still being worked on.
The Muritala Mohammed International Airport in Lagos is Nigeria's flagship terminal but passengers still have their complaints
Airports and airlines remain partners in business with customers at the top of the pyramid.at the moment six airlines and quite a number of foreign airlines ply their trade in nation's skies.  Sometimes the services of the airlines are far from being efficient, with flight delays which passengers have raised major concerns for.
Passengers say airliners are not treating them well, with some citing instances of poor treatment when flights are cancelled or delayed.
On one occasion, an Arik Air flight, with passengers locked in the aircraft prior to take off, without a ground power unit to provide air conditioning went viral online.
The airline in a press statement apologised to passengers  saying; "its management, acknowledges that the handling of the situation on board was less than satisfactory and falls well short of the high standards of service that its esteemed travelling guest have come to expect of us (and which we demand of ourselves)".
While the Nigerian Civil Aviation Authority touts the presence of the passenger bill of rights, the agency also believes that many passengers were usually hesitant to report cases of infringement.
Passengers most times have an idea of what the ideal treatment from an airline or airport authority should be but they lacked the necessary knowledge on how to seek redress or refund when they have be treated badly.
The General Manager Consumer Protection, of the Nigerian Civil Aviation Authority, Ify Megwa, said the agency was doing its best to sensitise passengers on how they can go about seeking redress when they get poor service.
She explains the entitlement of the passengers in situations ranging from loss of baggage, damage of baggage, delay in flight schedule and flight cancellation amongst others.