Boko Haram Claims Abduction Of Chibok Girls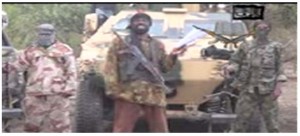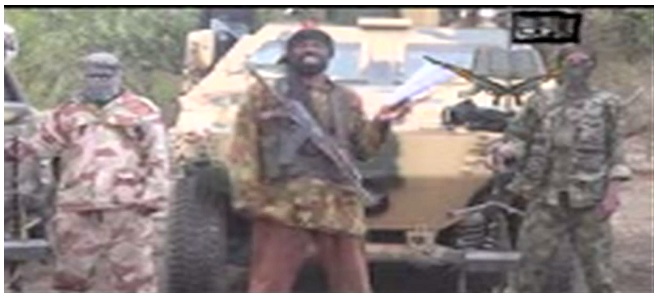 The Boko Haram sect has claimed responsibility for the abduction of over 200 girls from a Government Secondary School in Chibok, Borno State.
The leader of the group, Abubakar Shekau, in a new video message posted on the internet said he abducted the girls and threatened to sell them.
Slinging an assault rifle and surrounded by masked armed men in front of an armoured vehicle, Shekau said he kidnapped the girls abducted on April 14 and vowed to sell them.
Shekau, who spoke in Hausa language, restated his avowed hatred for western education and his determination to end it.
"I abducted the girls at the western education school and you are disturbed. I said western education should end. Girls you should go and get married. I abducted your girls. I will sell them in the market by Allah. Allah says I should sell. He commands me to sell. I sell women," he said.
The video footage was released after the Nigerian President, Goodluck Jonathan, in a media chat on Sunday, said that no group had claimed responsibility for the abduction of the girls.
During the chat, President Jonathan assured Nigerians that the girls would be rescued.
He said that military personnel quelling insurgency in the north east were making concerted efforts to rescue the girls.
President Jonathan said that the government was liaising with neighbouring countries to ensure that the members of the sect would not cross into the countries unnoticed.
He also told the parents and guardians of the girls to assist the security agencies with pictures of the girls for easy identification.
The abduction had triggered protests around the world with a "Bring Back Our Girls" demand.
With the terrorist group claiming responsibility of the abduction, every doubt has been laid to rest, as the search for the abducted girls continue.