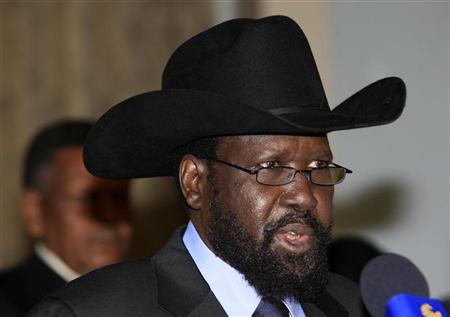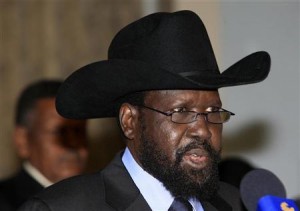 South Sudan's government said on Wednesday it had ordered a one-month suspension of attacks on rebel forces as international pressure mounts for an end to an ethnic conflict that has raised fears of genocide.
South Sudanese Information Minister Michael Makuei Lueth said the government's commitment to honour a "month of tranquillity", proposed on Monday at peace talks in Ethiopia, meant the army could still fight back if attacked.
There was no immediate word from the rebels.
"We have already given our forces an order," Lueth told a news conference in the Ethiopian capital Addis Ababa, where months of peace talks have made little progress.
A ceasefire deal struck in January swiftly fell apart, with each side blaming the other for fighting that has exacerbated deep-rooted tensions between President Salva Kiir's Dinka people and the Nuer tribe of his sacked deputy president, Riek Machar. The conflict has largely followed ethnic fault lines.
Kiir and Machar are due to hold face-to-face talks in Addis Ababa on Friday.
U.S. Secretary of State, John Kerry, said in Juba last week that Kiir had committed himself to talks on a transitional government, and has threatened Machar with sanctions if he does not meet Kiir.
South Sudanese Foreign Minister, Barnaba Marial Benjamin, told Reuters on Wednesday that the plan envisaged a "transitional process" that would last until the next election in 2015.
"President Kiir will stay in power until the elections take place," he said.
Machar has called for Kiir to resign, saying he lost the people's trust after fighting broke out in the presidential guard in December and quickly spread across the country, which is about the size of Texas.
Thousands of civilians have been killed, and hundreds of thousands have fled their homes.