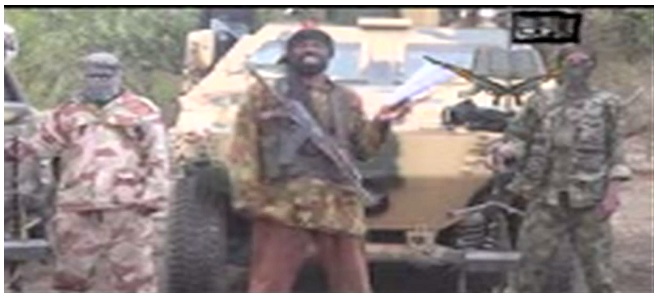 The Nigerian Government seems ready to talk to Islamist militants, Boko Haram for the release of more than 200 abducted schoolgirls.
The Minister of Special Duties, Tanimu Turaki, said that if Shekau was sincere, he should send representatives for talks.
The Boko Haram leader, Abubakar Shekau, said on Monday that captured girls who have not converted to Islam could be swapped for members of his group in custody of Nigeria's security agencies.
In a video purportedly released by sect on Monday, about 100 girls believed to be some of the 234 school girls, kidnapped in Chibok, Borno State, were seen reciting the Koran.
Mr Turaki – who is chairman of a committee set up by President Goodluck Jonathan to find ways of reconciling with Boko Haram – said that Mr Shekau should send people he trusts to meet the standing committee on reconciliation.
The Director-General, National Orientation Agency, Mike Omeri, had said late on Monday that the authorities would "use whatever kind of action" it took to free the girls, and that a military operation – with foreign help – was also possible.
The girls were abducted in April from a school in north-eastern Nigeria.