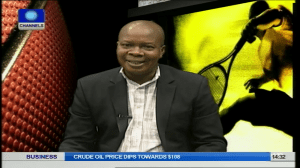 Sevilla will be Benfica's opponents in today's (Wednesday) Europa League final, yet many of the Portuguese Team's fans believe that other forces will be at work as they attempt to win their first continental cup in 52 years.
After winning the old European Cup in 1961 and 1962, Benfica have played in seven European Cup finals and lost all, with many blaming the failure on the so –called curse of Bela Guttman.
Gutmann, a Hungarian, led Benfica to their two European titles but left the club in acrimonious circumstances after a pay dispute, swore that "Benfica will not win another European final without me".
Since then, Benfica has played in seven finals and lost all.
The Portuguese side lost to AC Milan (1965), Inter Milan (1965), and Manchester United (1968) before Gutman died in 1981.
After his death, the club continued in the losing spree and lost to Anderlecht (1983), PSV Eindhoven (1988), AC Milan (1990) and Chelsea (2013).
However to break the curse, late club legend, Eusebio, famously prayed at Guttman's grave in Vienna asking for the curse to be broken and the club unveiled a statue of Guttmann in front of the Stadium of Light.
Benfica have bounced back this season from a disastrous end to last season when they the Europa League, Portuguese Cup fianls and were pipped to the Portuguese league by FC Porto.