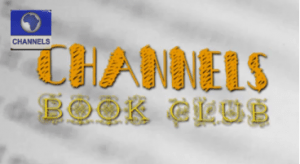 This edition of the programme shows more highlights of the 13th Nigerian International Book Fair which played host to 110 exhibitors and about 5000 guests, in a 6-day event, in Lagos.

Also, on the interview segment, we focused on the death of book shops in Nigeria, with Mrs Oluronke Orimalade, a veteran in the bookshop business.
She shared her experiences and views on why our bookshops are dying and the book industry in Nigeria is generally suffering.
We also dealt with the issue of new tariffs being introduced to book importation in the country, which threw the entire publishing and book industries into chaos. The government claimed that it was done in good faith – to encourage local printing.
However, the tariffs were contradictory to the UNESCO agreement (called the Florence Agreement) which requires all signing nations to put zero tariffs on book importation so as to ensure smooth information and knowledge flow. Nigeria signed on the 26th of June 1961.
Well, after much pressure, the federal government suspended the new tariffs until September, 2014. A letter signed by the federal ministry of finance clearly stated this. Unfortunately, the Nigerian Customs officials still claim that they have not received such suspension directives.
The implication of this is that, book importers still have tons of books worth multiple millions of Naira stuck at the ports.
This situation has been described as bad for all stakeholders including importers, booksellers, students, writers, readers and generally Nigeria.
Cyril Anioke, a publisher, writer and executive member of the Nigerian Publishers Association shared his views on this policy.