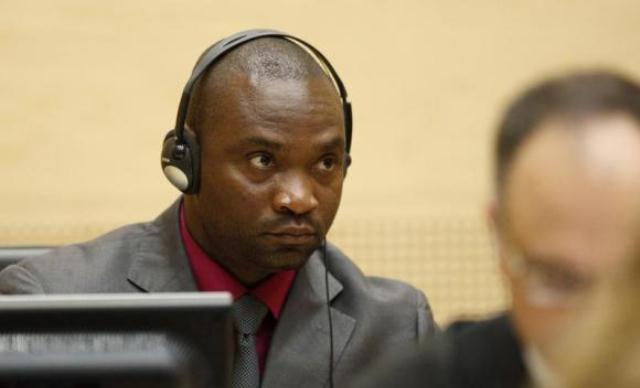 It's judgment day for ex-Congolese militia leader, Germain Katanga, as the International Criminal Court has sentenced him to 12 years in prison for aiding and abetting war crimes.
Katanga who was found guilty in March is only the second person to be convicted by the Netherlands-based court.
He was behind the 2003 massacre of hundreds of villagers in the north-east of the Democratic Republic of Congo.
The fighting escalated into an inter-ethnic conflict that is estimated to have killed 50,000 people.
The Congolese warlord was sentenced on Friday after being convicted of being an accessory to war crimes including murder and pillage during an attack on a village more than a decade ago. But he was also cleared of a number of other charges.
The trial has been seen as a test of the ability of prosecutors at the International Criminal Court in The Hague, which had handed down only one conviction and one acquittal in 12 years, to bring solid cases.
Judges found that Katanga had made a significant contribution to a February 2003 attack on the village of Bogoro, in a diamond-rich region of north-east Congo, in particular by procuring guns to speed the massacre of some 200 ethnic Hema civilians.
Bogoro is a village in Ituri province which saw violent conflict between various ethnic groups between 1999 and 2003.
Much of the conflict centered on the province's municipal capital, Bunia and original ICC documents said Katanga's Patriotic Resistance Force in Ituri (FRPI) was involved in fighting for control of the city in the spring of 2003.
Events in Bunia did not play a significant role in the ICC case.
Presiding judge, Bruno Cotte, said that during the trial that the timing of the attack on Bogoro and the methods used – encircling the village while its inhabitants were still asleep, the use of machetes to attack them, and shooting indiscriminately – led the chamber to find that combatants intended to target the civilian population.
The judge said attackers had fired indiscriminately as villagers sought shelter in the bush, adding that without a supply of weapons commanders would not have been able to carry out the attack with such efficiency.
The conviction, at the end of a 6-year trial, was controversial.
In a dissenting opinion, Judge Christine Van Den Wyngaert, said that the decision to convict Katanga as an accessory, when he had originally been charged with playing an essential role in the attack, meant his trial was unfair.