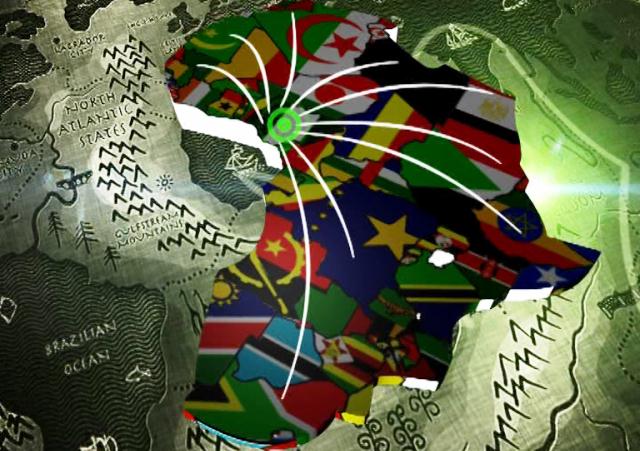 On this edition of Network Africa, as always, we begin at home in Nigeria and it's on a very unfortunate note.
On Tuesday May 20, the terminus market was the scene of the twin explosions in Jos metropolis, North Central Nigeria.
The explosions are believed to have been caused by an improvised explosive device which went off in the busy main market.
Based on eye witness accounts, just when people were struggling to comprehend what had just happened and tried to rescue victims of the first explosion, another blast occurred ten metres away, 15 minutes later.
Still on the African continent, things seem to be looking up in South Sudan, as killings have descended dramatically and donors including the US and the UK have pledged more than $600million in aid to the country during a conference in Norway.
The judge in the trial Oscar Pistorius has ordered him to start daily tests on Monday, May 23, in order to assess his mental state when he killed his girlfriend.
Judge Thokozile Masipa told the South African athlete to attend a psychiatric hospital in Pretoria as an outpatient for a month, and this comes after a defense witness said that the double amputee was suffering from generalized anxiety disorder.
Egyptians will be heading to the polls next week to elect a new president and without surprise, demonstrations were in full swing during the week and things turned violent when 3 riot police were killed as they tried to disperse protesters.
Speaking of Egypt, a court in the country has sentenced former President Hosni Mubarak to three years in prison after finding him guilty of embezzling public funds.
His two sons, Alaa and Gamal, were also convicted and given four-year terms. The three were also fined $3million and ordered to repay the $17.6million which they were accused of stealing.
The 86 year old is also on trial for abuse of power and conspiring in the killing of protesters during the 2011 uprising that forced him to resign.
He was found guilty of the charge relating to the protesters in 2012 along with former Interior Minister, Habib Al-Adly and sentenced to life in prison.
Enjoy the reports on all our lead stories including details from Libya where the citizens are fighting for their rights to press freedom.