Dateline Abuja: A look At The Implications Of NAMA And NIMET Merger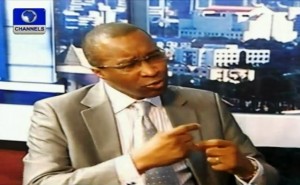 The move to merge the Nigeria Airspace Management Agency (NAMA) and the Nigerian Meteorological Agency (NIMET) who are service providers for the Nigerian Civil Aviation Authority (NCAA) an industry regulator has not gone down well with players in the country's aviation industry.
While players in the industry would have to recognise the prerogative of Government to restructure and consolidate its ministries, departments and agencies, there are those who have expressed reservations about the plan to merge 3 aviation agencies. Among them are Aviation Agency Workers.
Our guest on this edition of Dateline Abuja is an aviation expert. He is the former Managing Director of the Nigerian Airspace Management Authority, Mr Rowland Iyayi, and he speaks on the implications of the proposed merger.