President Jonathan Liaises With Other African Leaders In Combating Terrorism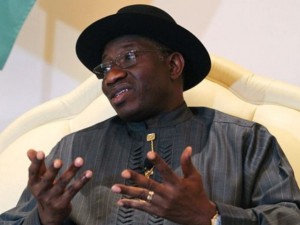 President Goodluck Jonathan has returned from Pretoria, South-Africa where he met with other African leaders to discuss on how terrorism in Africa can be combated.
The Special Adviser to the President on Media and Publicity, Dr. Reuben Abati, briefed journalists on the outcome of the security meeting.
He said that African leaders have set up a committee made up of ministers from member countries to come out with modalities on how to deal with terrorism holistically.
Dr. Abati also debunked reports in some sections of the media that President Jonathan was geared by the #BringBackOurGirls protesters.
The Nigerian Government has been under pressure from Nigerians seeking a solution to the state of insecurity in the country, particularly since the abduction of over 200 schoolgirls from Government Secondary School, Chibok, Borno State by the Boko Haram sect.
The abduction of the schoolgirls has drawn wide condemnation from the international community, with some countries offering support in the search for the girls.