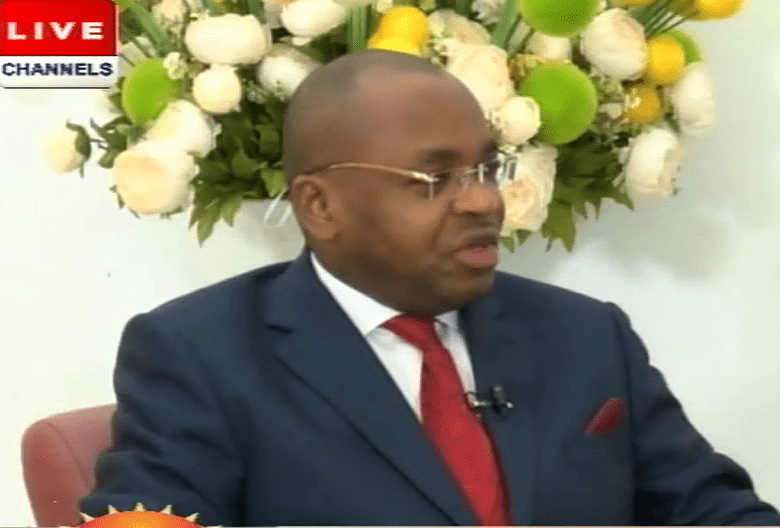 The Secretary to the Akwa Ibom Government (SSG), Udom Emmanuel, on Friday said indigenes of the State can attest to the credible work of Governor Godswill Akpabio.
"There is no average Akwa Ibom (indigene), both in Nigeria and outside Nigeria that would not attest to the fact that the present government had done creditably well" he said, on Channels Television's breakfast programme, Sunrise Daily.
Mr Emmauel, who also spoke about Nigeria's democracy and her challenges, said: "If there were no challenges at this initial stage, I would have been a little bit surprised".
On Nigeria's 15th year of uninterrupted democratic rule, Emmanuel said "a child of 15 years cannot still stand alone. In most of the developed nation, it's from 18 years.
He said challenges were expected at this stage of the nation's existence but that the issue was not about how the challenges were being handled.
On criticisms of the Akwa Ibom administration, Emmanuel stressed that those outside government circles see things differently.
"Once you are in the private sector, and then you just look at government with a totally different eye. You use a different binocular to actually assess what the act of governance is, but once you come in and then try to contribute your quota, you will discover that it's a little bit more than what you actually perceived."
He also stressed that "everything revolves around leadership", noting that Governor Godswill Akpabio's style of leadership "has actually created a lot of enabling environment for us to excel; and actually take decisions".
He added that "we must, at least in the nearest future, starting from even now, ensure that an average Akwa Ibom person is actually standing tall, anywhere in the world".
Asked what changes he had made to his office to make it serve the people better, he stated that he met a very structured pattern of governance. "Once you come from a structured private sector and you meet a structured pattern of governance in the public sector, all you need to do is to flow in and make sure that you run with the machinery of the structured governance.
On managing the State's projects despite limited resources available, the SSG highlighted the 'uncommon transformation' agenda of the government, stating that the "governor had gone on a very selfless service.
He stressed that the Governor's selfless service and passion for the progress of the people have set him apart.