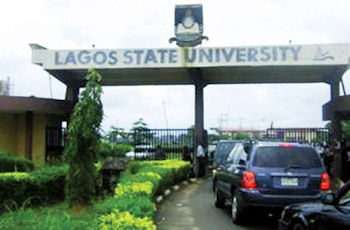 The students of the Lagos State University, LASU have said there is no going back on their proposal to the state government to reduce the school fees to 46, 500 Naira for returning students and 65,500 Naira for fresh students.
At a press briefing held in the Ojo campus of the school on Monday, the Student Union President, Nurudeen Yusuf, told journalists that the students are unanimous in their resolve not to resume academic activities until the fees are reduced.
They appealed to the school authorities to close the portal for payment and registration for the new session until the State government made a pronouncement on the fees as proposed by the students.
In a schedule of the fees, new intakes in the College of Medicine are to pay as much as 308,750 Naira while the least fees are that of students in the Arts/Education, 193,750 Naira. Get detailed list of fees here.
The students also appealed to parents and guardians to stand in solidarity with them and not to make any payments to the school.
They have also declared a week of what they call, "a mass protest against the 'Boko Haram policy' of the Lagos State government". The week long activities will see the students take to the streets again for peaceful marches, rallies & protests.