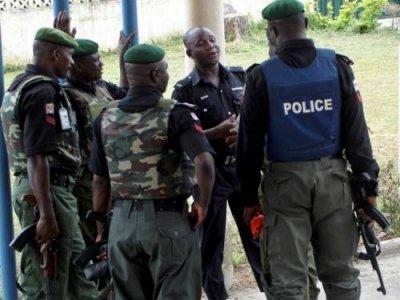 The long arm of the law has caught up with a 25-year old driver named Kehinde Ajayi who stole his boss' car in Akure and was about to sell it in Lagos.
The thief was said to have stolen the Honda Accord car otherwise known as "Evil Spirit" with plate number: MUS 328 BZ where it was parked at the premises of a church in Akure and driven it to Lagos.
He had used a small knife to remove the number plates on the car which also had in it the owner's personal belongings – laptop computer, phones and documents.
The car owner, a female lecturer in a tertiary institution in Ondo State, who chose to remain anonymous, reported the theft on June 2 at the Okuta- Elerinla, Akure Division of the Nigeria Police Force, Ondo State Command.
Detectives were able to locate the car with the aid the car tracking device on it.
According to the detectives who effected the arrest, the thief was caught in Bode Thomas area of Surulere in Lagos where his attempt to sell the car worth 4 million Naira for just 1 Million Naira failed.
Lamenting his action, Kehinde told reporters that he decided to steal the car after considering what to do in order to make it in life.
He pleaded for mercy and forgiveness from God and his boss, the owner of the car.
The spokesman for the Ondo State Police Command, ASP Wole Ogodo, appealed to members of the public to always ensure they employ people that are trusted, stressing the need  for a surety for such employees.
Police said the suspect would be charged to court as soon as possible.