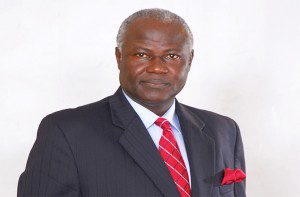 The President of Sierra Leone, Bai Koroma, on Friday held talks with Nigeria's President, Goodluck Jonathan, in the Presidential Villa, condemning attacks on villages in Nigeria's northeast by members of the Boko Haram sect.
The visiting president was in the villa at about midday and both leaders went into President Jonathan's office for talks that lasted for over one hour.
Speaking to reporters, Koroma described the visit as a quick one designed to sympathies with President  Jonathan on the abduction of over 200 school girls by the terrorist group.
The girls were abducted from their dormitory in a government secondary school in Chibok, Borno State.
President Koroma stressed the need for other countries to support Nigeria. He said: "Nigeria should not be left alone at a time like this because the position Nigeria is enjoying is such that anything that affects the country also affects the rest of the continent".
President Koroma warned Boko Haram to stop the atrocities.
According to him, ECOWAS is on the matter and will go to any length to ensure that Nigeria gets every support to deal with the insurgency.
Nigeria has sought the support of neighbouring countries in the fight against insurgency, with emphasis placed on the need to amend treaties that would allow Nigerian Armed Forces tackling the insurgency chase insurgents into neighbouring countries.