Subsidy Scam:Tukur, Ochonogor Ask Court To Quash N1.8 Billion Charge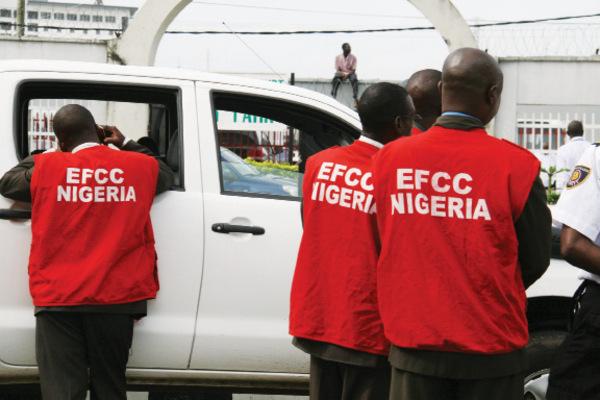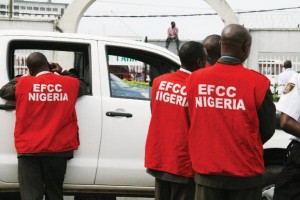 Two oil marketers, Mahmud Tukur and Alex Ochonogor, have asked a Lagos High Court sitting in Ikeja to quash the N1.8 billion fuel subsidy fraud charge preferred against them by the Economic and Financial Crimes Commission (EFCC).
They made the request in a preliminary notice of objection filed before Justice Lateef Lawal-Akapo.
The marketers were arraigned alongside their company— Eterna Plc and another marketer, Abdullahi Alao on a nine-count charge of conspiracy, obtaining money by false pretences, forgery and use of false documents.
While the first defendant, Mahmud Tukur is the son of the Fmr PDP Chairman, Bamangar Tukur, the Third defendant, Abdullahi Alao is the son of Ibadan based business man, Arisekola Alao.
The defendants are accused of obtaining N1.8 billion from the Federal Government for a purported importation of 80.3 million litres of Premium Motor Spirit (PMS).
Their counsel, Mr Tayo Oyetibo (SAN), while moving the application, said the proof of evidence did not support the allegations against them.
Mr Oyetibo therefore argued that the criminal charge preferred against them was an abuse of court process which should be struck out in the interest of justice.
Tracing the genesis of the charge, he said it arose from a joint venture agreement between Eterna Plc,  Axenergy Ltd., Sahara Energy Resources and Ontario Oil for the importation of fuel into the country.
He also faulted Section 10 of the Advance Fee Fraud Act which the EFCC claimed gave them power to charge the defendants to court.
He said his clients were being charged in their personal capacity to embarrass and harass them because there was no vicarious liability under the Nigerian criminal law.
In his response, the EFCC counsel, Mr Rotimi Jacobs (SAN), said Section 260 (2) of the Administration of Criminal Justice Law of Lagos State prohibited the court from entertaining such applications.
He stressed that the argument that the principal officers of the company are not liable for the acts of the company is baseless.
He urged the court to dismiss the application for being premature and lacking in merit.
Justice Lawal-Akapo has adjourned the matter till June 27 for ruling.