New Emir Of Kano Moves Into Palace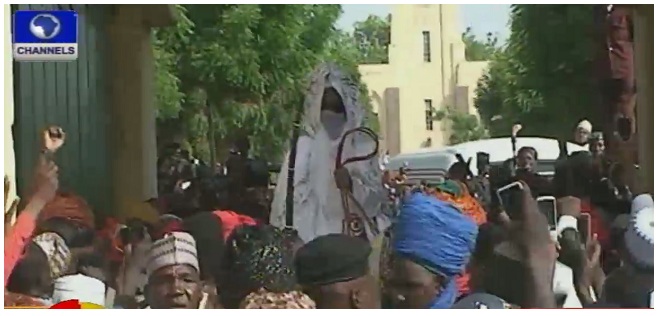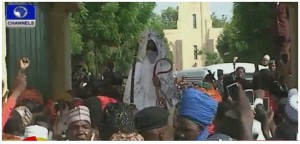 The new Emir Of Kano, Muhammadu Sanusi II, has arrived in the Emir's Palace Six days after His Nomination to succeed the late Emir of Kano, Alhaji Ado Bayero, who died seven days ago.
On Thursday, Mobile Police Men who were previously directed to siege the palace for security reasons were withdrawn which eventually paved the way for the new emir to move in.
The half kilometre drive from the Government House to the emir's Palace on Friday was smooth, as a large crowd followed the procession to the palace.
Led to the palace by a well-armed security team, State Deputy Governor, Abdullahi Umar Ganduje, and the members of the State Executive Cancel, district heads and other traditional title holders, Mallam Sanusi alighted from a limousine vehicle dressed colourfully in royal regalia.
At the palace, the Emir, riding on a horse, was received by the Emirate's Senior Councillor, Alhaji Abass Sanusi, and the Three King makers of the kingdom.
On the Emir's arrival, celebrations ensued at the palace, with friends and relatives gathered to welcome him.